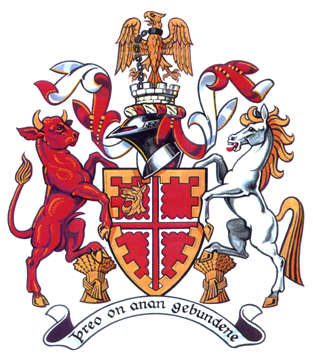 Sponsored by
Deddington Parish Council
New articles in Lockdown
It had been the intention for this website to become 'read only' on the editor's retirement. But both have been extended to remain live until the pandemic is over. This has led to more time for more research and more articles.

Rev James Brogden followed Rev Risley as Vicar of Deddington in 1848. He had continual problems with drink, debts and absenteeism.


Local newspaper articles covering WWI, WWII & Malaya - mainly from the Banbury Guardian and Banbury Advertiser - containing reports on Deddington men killed, wounded and decorated for bravery and various other articles of general interest.


Dr William's Pink Pills. Might these yester-year pills for Spanish 'Flu be a cure for 'Long Covid'?


Patricia Colegrave (nee Hall) and Monty Spencer obituaries.


Roll of Honour. The full list of all those Deddington men who died in war - from the Boer War to the present day.


George Coggins' (1846 -1920) scrapbooks. David French has spent an average of 2 days a week for some 3 years researching and indexing the three albums providing a unique insight into life at the time.


Plagues & Pestilence - a look-back in history - including 'the Spanish Flu' which had many resemblances to the Covid-19 pandemic.

Covid19 Pandemic 2020. A record of how Deddington was affected and some stories about it.


Ghosts - Rev Maurice Frost in particular and more tales told by Moira Byast.


Schools - new information about Hempton and Clifton Schools.

History of the Tennis Club and the part it played in the creation of the Windmill Centre.

The Castle What happened to the artefacts that were excavated? - not a lot it seems. See paragraph three of the article!

Don Walker, in prose and verse, tells about Deddington's past

Cannot find what you want in the Index?
For an expanded index look at The Site Map
If you are looking for a specific name or topic use the 'search' tab at top of the page
Or email the Editor at robert.s.forsyth@gmail.com
Index