Hosted by
Deddington Farmers' Market
St. Peter and St. Paul's has a long history and a record of the clergy who have been appointed to the church hangs on the wall at the back of the lady chapel.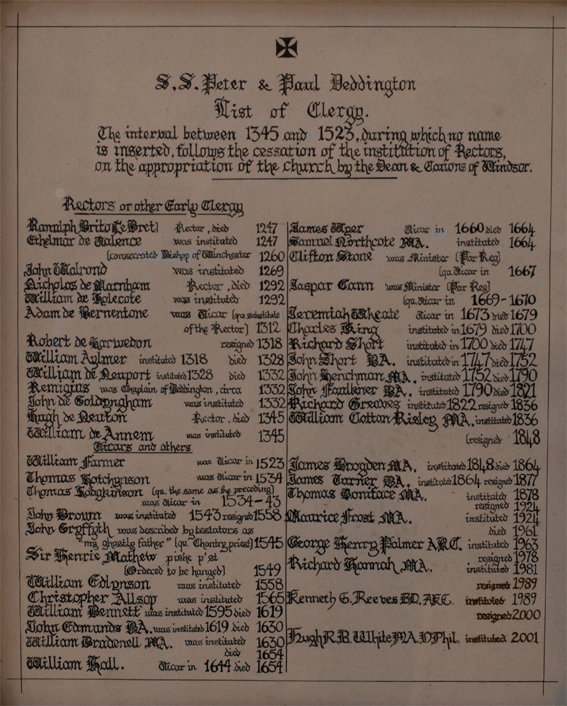 Clergy of the Church of England database
The Clergy of the Church of England Database was established in October 1999 with a grant of £529,000 over five years from the Arts and Humanities Research Board (now the Arts and Humanities Research Council), from whom it received a further tranche of funding in 2005. Its objective is to construct a relational database containing the careers of all clergymen of the Church of England between 1540 and 1835.
The database has a comprehense list of appointees to the Parish and the records for Deddington can be found
here
.
Reverend William Cotton Risley
(1794 - 1869)
The Reverend Cotton Risley was born in 1794, the eldest of eight children. He was educated and subsequently Sub-Warden at New College, Oxford, and later Curate at Souldern. He was appointed vicar of Deddington in 1836, by which time he was married to Susannah and had four children, Rebecca (Bessy) then aged seven, Holford, Johnny and Willy, and Robert was born later that year.
Please click here to read a full article about Rev Cotton Risley