Hosted by
Deddington Farmers' Market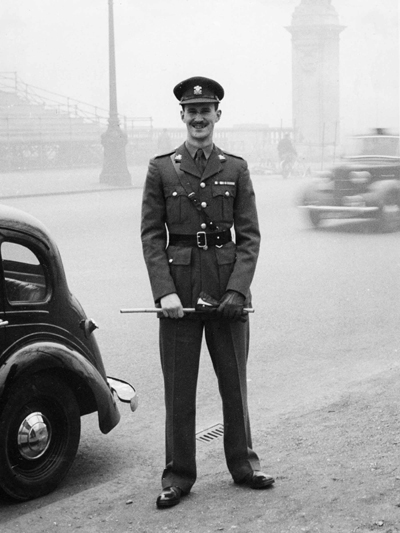 2nd Lt John Bowler on the occasion of the award of his MC by Her Majesty the Queen
Leslie's only son, John, was educated at Cranleigh School, Surrey, and worked in the family hat manufacturing business with his father for 18 months before joining the army in 1950 to carry out his two-year National Service.
When commissioned he sought a 'jovial' posting with an old friend who was going to Jamaica with the Royal Welsh Fusiliers but the War Office had other ideas and posted him to the Welch Regiment which was being formed for the Korean War (1950-53). He arrived in Korea on the same day in 1951 that his father had arrived in France in 1915. When the Battalion arrived in Korea the lines had become static, as in World War I, and the main battlefield was in No Man's Land. During his 10 months there John's Platoon experienced 6 weeks of intensive shelling, temperatures lower than -25°C, monsoon rains and carried out 15 patrols of all kinds, of which he led 14. They ranged from 2-man recce patrols to Company strength fighting patrols and they met the Chinese on 8 occasions. The most memorable being when his Platoon penetrated half a mile into the Chinese lines and raided a strongpoint that was being constructed. Wounded twice, he lost half his hearing and was awarded an Immediate Military Cross.
A career in advertising and marketing followed. He became a Trustee of the British Korean Veterans' Association, President of the Surrey Branch and was responsible for the wording on the Korean War Memorial in London. Deddington's historical exhibition led John to meet the historical tutor and archivist at Bloxham School, Simon Batten, whose father had served with him in the 'Welch' in Korea.
He married Gillian Mary Fielder in 1961. They have one son and two daughters.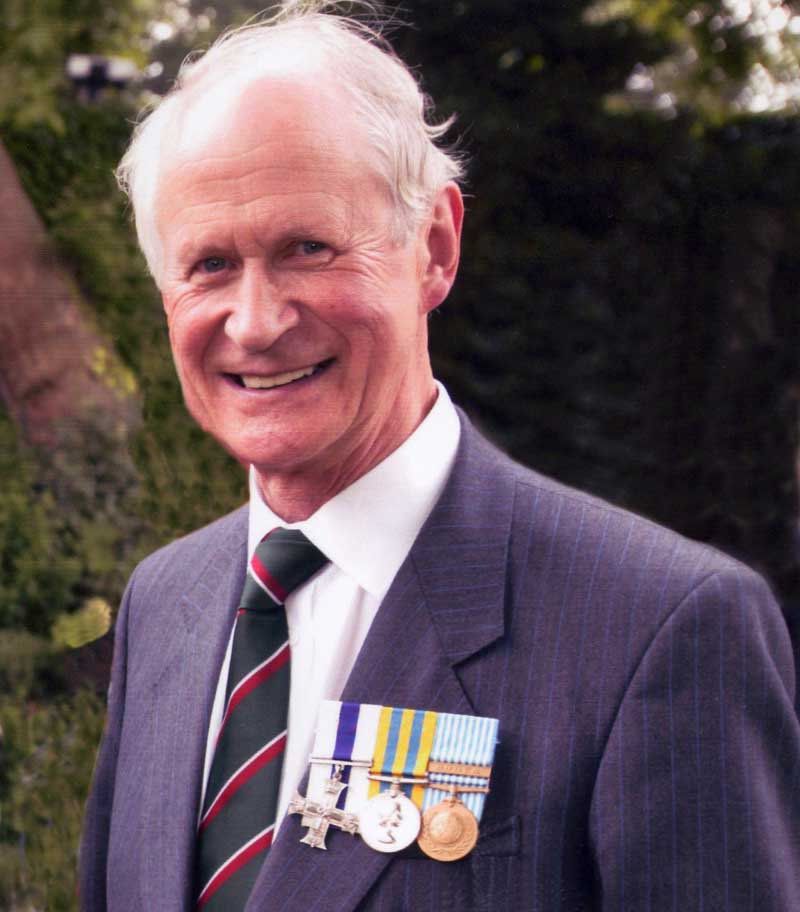 27 July 2003 - John attending a ceremony on the 50th anniversary of the Cease Fire of the Korean War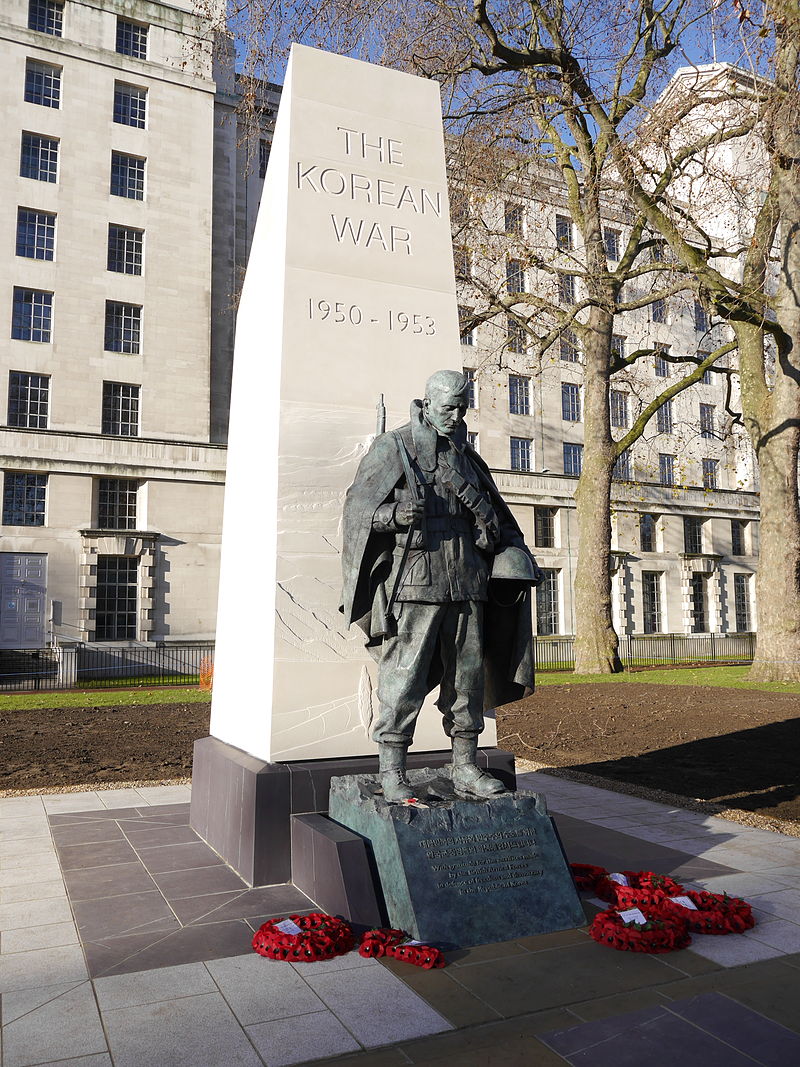 The Korean War Memorial was unveiled on 3 December 2014 in the presence of HRH Duke of Gloucester.
The inscription on the north face reads: "The Korean War was the first UN action against aggression. The UN forces that fought the North Korean invasion were drawn from 21 countries. Although exhausted and impoverished after the Second World War, Britain responded immediately by providing strong naval, army and air forces and became the second largest contributor after the United States. A distant obligation honourably discharged."
The inscription on the south face reads: "In this fierce and brutal conflict those who fought included many Second World War veterans reinforced by reservists and young national servicemen. The land battle was fought against numerically superior communist forces, the terrain was mountainous and the weather extreme. 81,084 British servicemen served in the theatre of operations. 1,106 were killed in action, thousands were wounded and 1,060 suffered as prisoners of war."
Return to Bowler & Turner Family Home page