Hosted by
Deddington Farmers' Market
Rob Forsyth & John Plumbe
Tuesday 12 October 1886 - A club is formed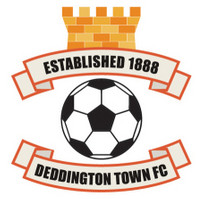 The club is believed to be one of the oldest village clubs in the county. For a long time members thought it was formed in 1888 - as incorporated in its current logo (l). A centenary match was held in 1988 to celebrate its founding. (Click on logo to browse their current website).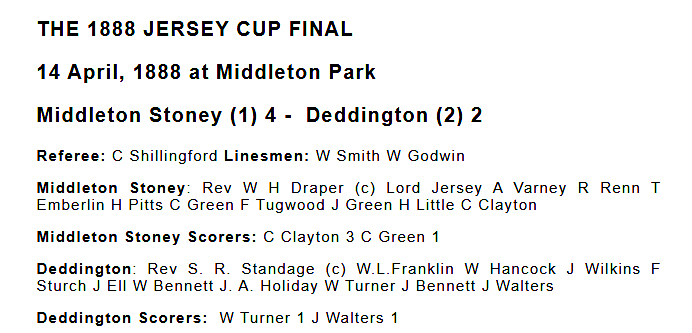 1888 may possibly have been chosen because Deddington was in the 1887-8 Final of the Lord Jersey (of Middleton Stoney) Cup. Middleton Stoney played Deddington and won 4-2. This was the first final of The Jersey Cup. (click on all images to enlarge)

It was not until the three newspaper cuttings below came to light recently that the club was found to be two years older than previously thought.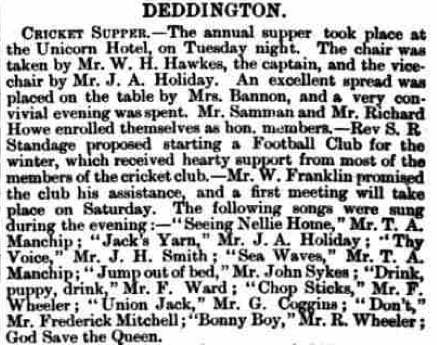 The idea of a football club was first mooted by the cricket club at their annual supper in 1886. Players were looking for a winter activity to continue to play together. The proposal came from the Rev. Standage. Judging from The Oxon Weekly News of 13 October, reporting on the previous night's dinner and proposal, this may also have had something to do with a wish to continue to hold 'very convivial evenings' after a game with songs being sung!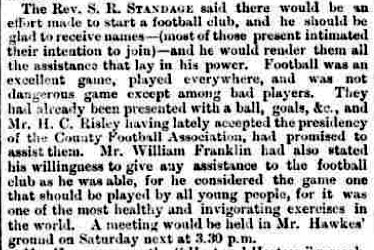 Next day The Banbury Advertiser reported that Rev's Standage & Risley and Mr W Franklin were lending their support, equipment had been provided and Rev. Standage assured people that football was 'not a dangerous game except among bad players.'

On 26 October The Banbury Advertiser reported that the first club meeting had taken place and provided details of club officers, committee members, the subscription and where they would play.


This early photograph below (click on for an even larger version) is believed to be from circa 1887/88 - so soon after the club was formed. The photo was dated as 1920 when received but the kit is Victorian and W.Franklin & D.Hancox were born in 1854 & 1857 respectively and are definitely not old men! The lists of teams (access link below the photo) are from 1887 onwards and include these two men and others in the photo.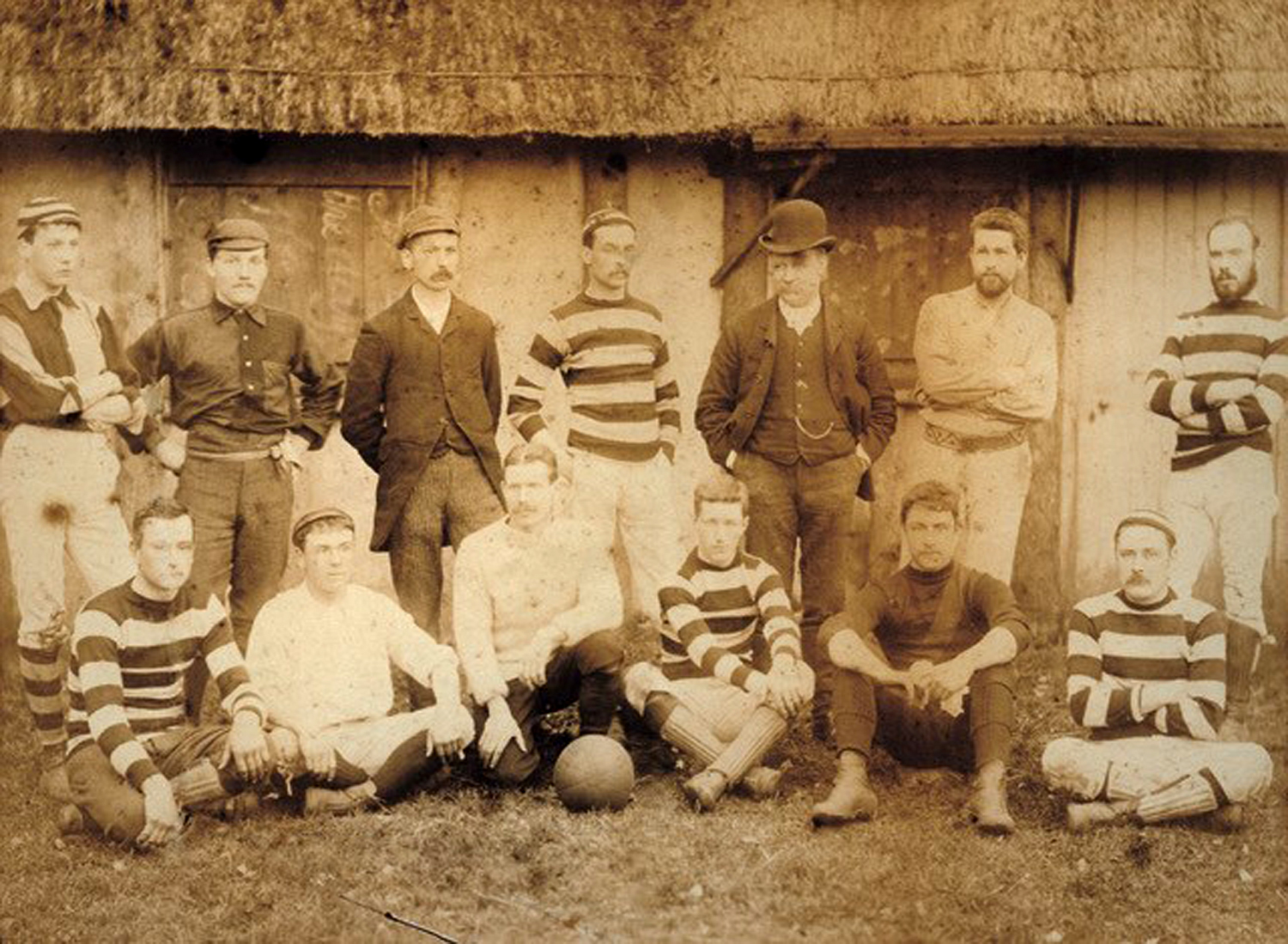 Back row l to r: Dr Turner, Murrey, T.Bennett, Sturch, W.Franklin, D.Hancox, C.Ell
Front row l to r: O.Bennett, W.Bennett, Rev. Standridge, Waters, J Holliday
NB: there are only 5 people identified in the front row but there are 6 in the row - so who is who!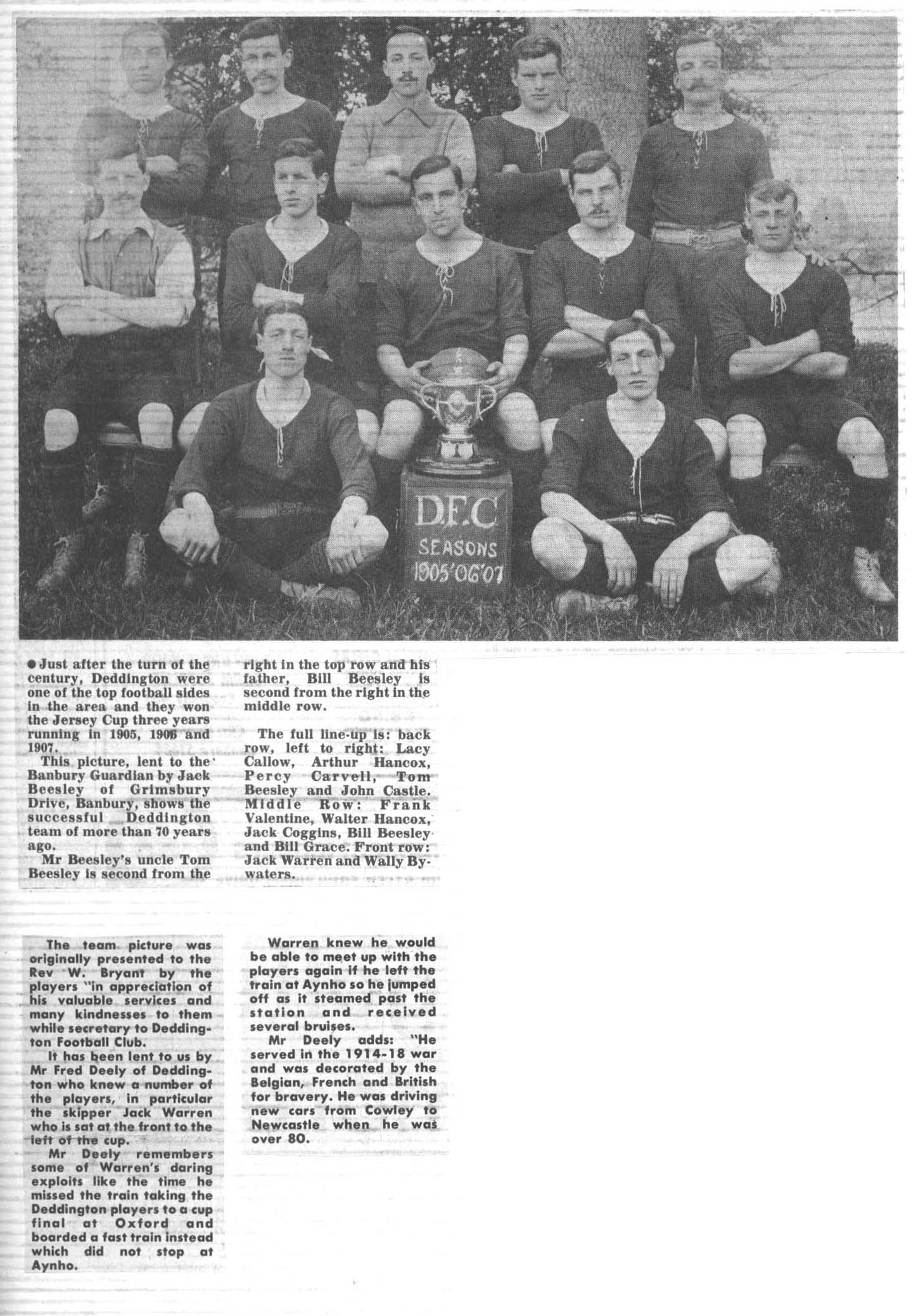 Another photograph of the 1905-07 team with accompanying newspaper cutting (paper and date unknown) reports of the success of DFC in The Jersey Cup.
Lists of teams from 1887 - 1930
These lists have been painstakingly compiled by John Plumbe. They are not comprehensive. The teams in red are either Boys or 2nd XI teams.
1988/89 DFC becomes DTFC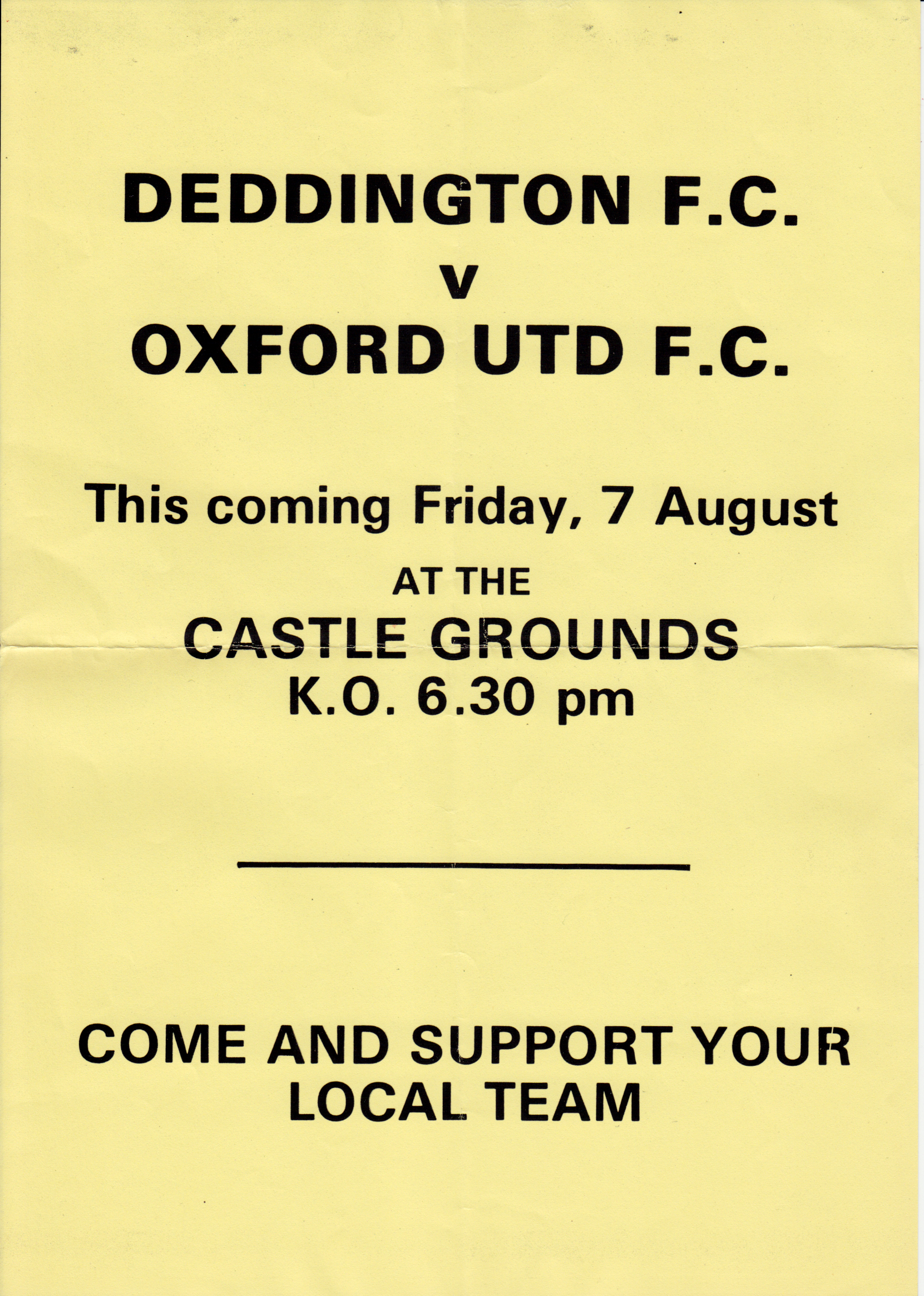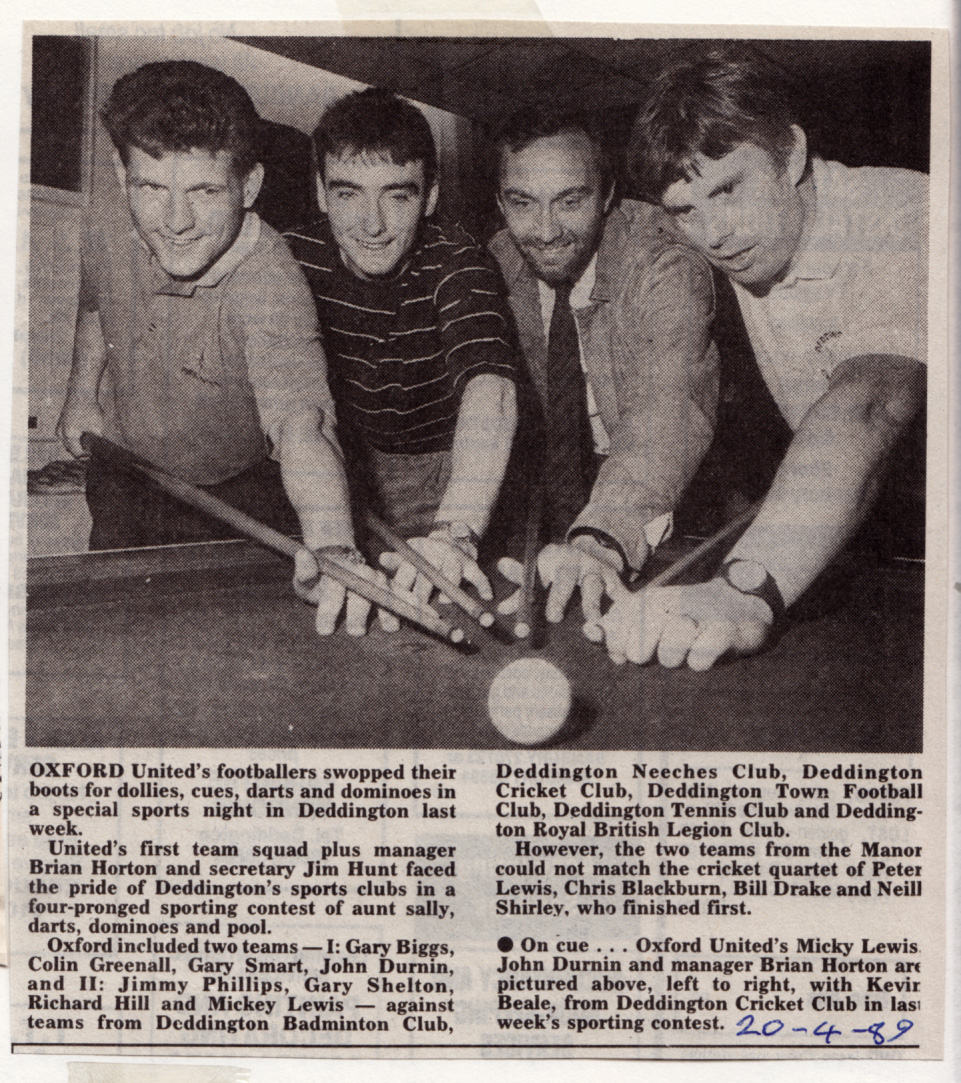 The Centenary match poster (l) in 1988 described the club as Deddington FC.

A press cutting from 1989 (r) reporting on a sports night in Deddington, now described the club as Deddington Town Football Club.

Gallery
The 1887/88 photograph above and more can be found in the Football Club Album