Hosted by
Deddington Farmers' Market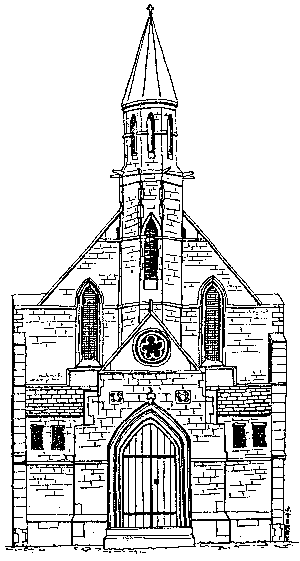 The former Deddington Congregational Chapel in New Street dates from 1881. It was designed by John Sulman, and is notable for its Victorian Gothic flavour of architecture used with pleasing discretion.
Now a private house, the following comments relate to its use as a chapel:
A more modern kitchen and a toilet was made at the western end of the chapel around 1980. Just a few plaques are to be found inside. The organ date is 1902 and has an electric blower, fitted in a more recent decade; also updated heating denoted by brass plates giving due acknowledgement to the Dodwell family. Mr Edgar Lines (known to some of us affectionately as 'Ted' or 'Eddie) is commemorated by a plate. He was associated with the chapel for a very long time and remembered some of the founder menbers who attended in his early days. Mr Fred Deeley and his wife are also remembered here. Of both these men, I would say they were 'never absent - never late'. (Rev. A.B. Fox, retired May 2001)
Three quarters of the services were taken by visiting preachers from outside the parish and from most of the various Christian Dnominations.
See also the Deddington Map Group's Leaflet The Churches and Chapels of Deddington, Clifton and Hempton
This ink drawing, by Jaquie Terry, formerly of this parish, first appeared on the cover of Deddington News in June 1983