Hosted by
Deddington Farmers' Market
By Rob Forsyth with many thanks to Wendy Burrows and Elsa Williams who devised and produced the show

A nostalgic wander down WWII memory lane

The maintenance of morale of the civilian population who suffered rationing, bombing, absence of loved ones in the armed forces and many other hardships was a major pre-occupation. The catch phrase of a song 'Keep the Home fires burning' epitomised this.

The Concert

In June 2010 The Deddington Festival hosted a community concert in the church using a slight adaptation of the famous song title for their show in which, with words and song, the war years were recalled by those old enough to remember and thoroughly entertained all those too young to do so.

An audio and video recording of the concert can be played on your computer if you CLICK HERE. The video is low resolution at a distance so the images are blurred. The children's contribution - which was excellent - have sadly had to be removed to comply with church policy.

If you wish to sing along with the programme song sheet in your hand then CLICK HERE for a printable copy.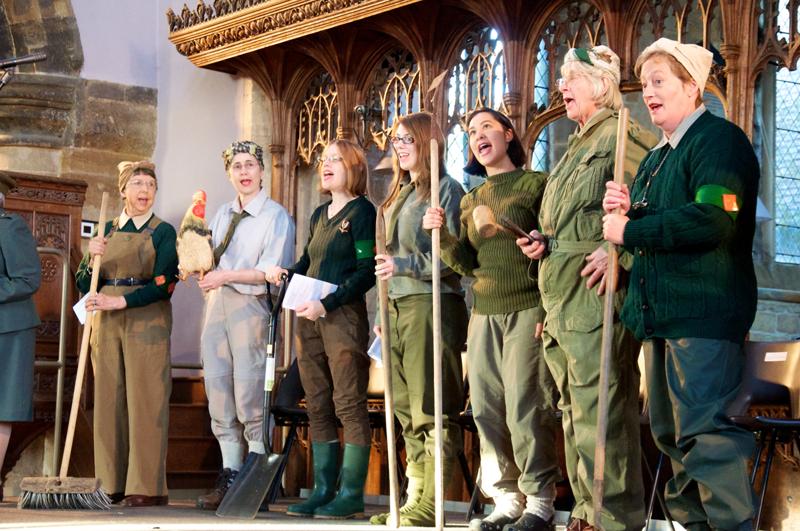 The Land Girls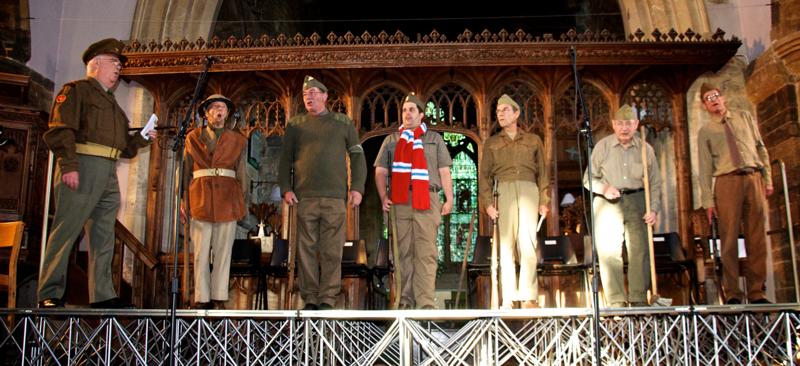 The Home Guard - or possibly Dad's Army?
More photographs of the Conceert can be found HERE

and an album of photographs from The Festival concert HERE

The Exhibition
Many people provided examples of their own war time memorabilia for a temporary exhibition which, sadly, cannot be displayed here. However some of the displays were photographed and can be viewed as pdf images via the links below .
Exhibition of memorabilia - photographs of some of the items lent for the exhibition (courtesy Colin Robinson and Michael Allbrook)

Entertainment songs, dances, films and shows all had a 'feel good' theme.
Shelters, Rationing and 'digging for Victory'' became a routine part of life.

The Women's contribution was essential whether on the land or in factories or in the...........

ATS or WVRS -the Womens Volunteer Reserve Service and Auxiliary Territorial Service.

Defence of their homes pre-occupied everyone whether in the Home Guard or just coping with air raid precautions and wearing a gas mask.
Life on the Home Front was certainly never dull - as these pictures show.
Jose Stevens' memories of being a young teenager during the war years gave yet another perspective.

A Parish at war



Ted Johnson (Captain, MC, Royal Ulster Rifles) was on hand to tell some of the younger ones of his experiences. His account, along with many others, can also be read in an article about Deddington during two World Wars and the period of National Service that followed.

CLICK HERE to access an index to all the articles