Hosted by
Deddington Farmers' Market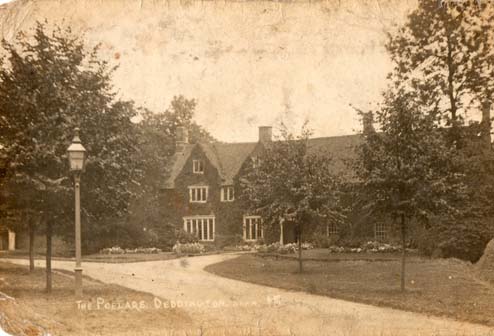 The following information has been extracted verbatim from The Victoria County History of Oxford), Wootton Hundred, Deddington (Vol XI, p.97). The paragraph spacing has been added.

"Another estate, which belonged in the 15th century to the Blount family of Kinlet (Salop.) seems to have originated in a grant by Lucy de Chesney to Gillian de Tankerville of 1/2 hide in Deddington; Lucy, a daughter of Ralph de Chesney, was the wife of Guy de Dive." The Tankervilles seem to have remained in Deddington into the 14th century, adding to their estate.
In 1430-1 John Gilbert gave to John Blount and Alice his wife a tenement called Tankerville's and various lands in Deddington, all bought of Roger Draper's son John.
After John Blount's death in 1442 the estate, occasionally called Blount's manor, and listed among the freeholdings of the Windsor manor," passed to his younger son John, and in 1489 was sold by Charles Blount to John Bustard and John Billing.
From Bustard's son Anthony it was acquired in 1537 by Sir Thomas Pope, and so passed with Pope's other lands to Christ Church. Its identity was preserved thereafter in college leases, which described it as a house and 6 yardlands.
Anthony Yates, lessee from 1536, was succeeded in the 16th century by William Pym.
John Higgins (d. 1641), lessee by the 1620s, was followed by his son Thomas until at least 1668; both called themselves gentlemen.
From 1710 until the later 19th century the Appletree family were lessees," though by the mid 19th century the house was occupied by others, notably the town's leading doctor, Edward Turner.
At inclosure in 1808 Christchurch and William Appletree were awarded c.90 a. for the 6 yardlands, which, with old inclosures, made up a farm of c. IOO a.in the 19th century.
Christ Church sold the house and 8 a. to the Revd. D. G. Loveday in 1932."