Hosted by
Deddington Farmers' Market
St John's Church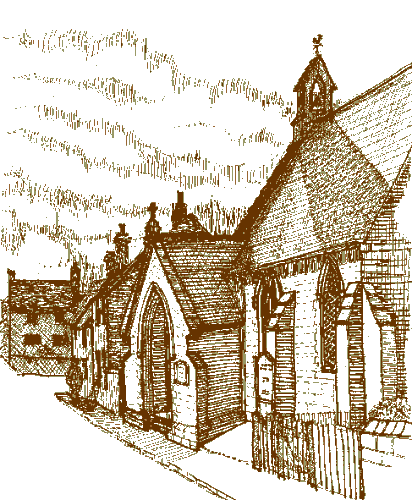 This church was built in 1851 by Franklins of Deddington, on land bought by the Rev. William Wilson, rector of Over Worton, and the Rev. William Cotton Risley, retired vicar of Deddington. It was designed and paid for by the Rev. Wilson, who also gave the 12th century font from his own church. The church originally had a north aisle, which was used as a school, but the arches were filled in, in the 1960s, when the school was no longer needed. In 1988, St John's was threatened with closure, but was saved by the determined efforts of the Friends of St John's Church.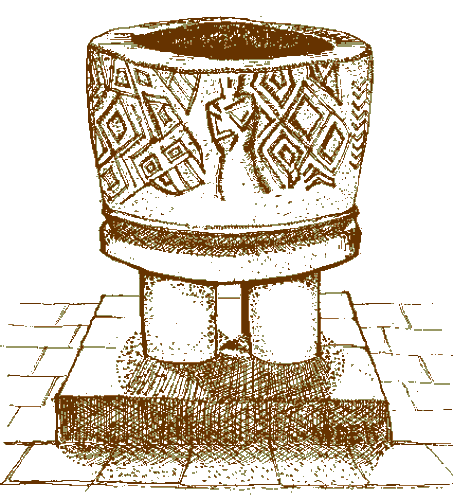 The Church of St John the Evangelist at Hempton has seen many ups and downs since it was founded in 1851. In the 1980s things looked very down and there was serious discussion amongst the ecclesiastical authorities about selling it off. That was when the people of Hempton rose up and, at a meeting crammed to overflowing, let it be known in no uncertain terms that they wanted their village church to stay alive. Thus it was that the Friends of Hempton Church was formed to raise money and help keep the Church a continuing part of Hempton's existence. Much hard work was put into fund raising, and in 1955 the Charity Commission recognised the Friends.

Attached to the Church was the old Victorian school room (closed in 1915, see A Short History of the Old School Room, Hempton) and one of the committee's major efforts was to convert this room into a worthwhile community centre. By 1995 grants and fundraising had made possible the provision of a modern kitchen and toilet facilities.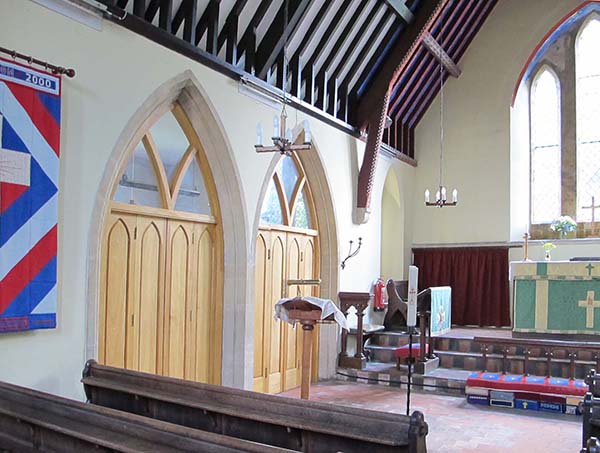 The Victorian arched doors joining the old school room to the Church had been replaced in the 1960s; one arch was bricked in and the other had a modest modern ply door placed in a timber and plaster boarded wooden frame. However, in September 2008, the Friends elected to restore the integrity of the whole building and each arch now has double folding doors in oak surmounted by glazed lights within oak tracery. This was completed in 2011, the work undertaken by Alcock's Builders, Banbury. There is now more natural light in both Church and old school room and with the doors folded back the whole building can be used in keeping with the original intentions.

On display in the room along with a facsimile copy (1883) of the OS map of Hempton and the Barfords, there are a number of reproduced old photographs of Hempton in the late 19th and early 20th centuries, the Victorian interior of the Church and a framed history of the school.
Independent or Congregational Chapel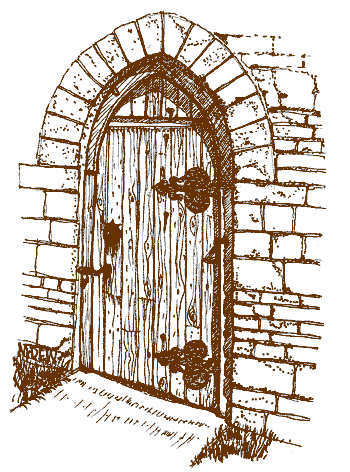 Now a private house, this chapel was built in 1840, listed in the Oxfordshire Religious Census of 1851, and closed in the 1950s.