Hosted by
Deddington Farmers' Market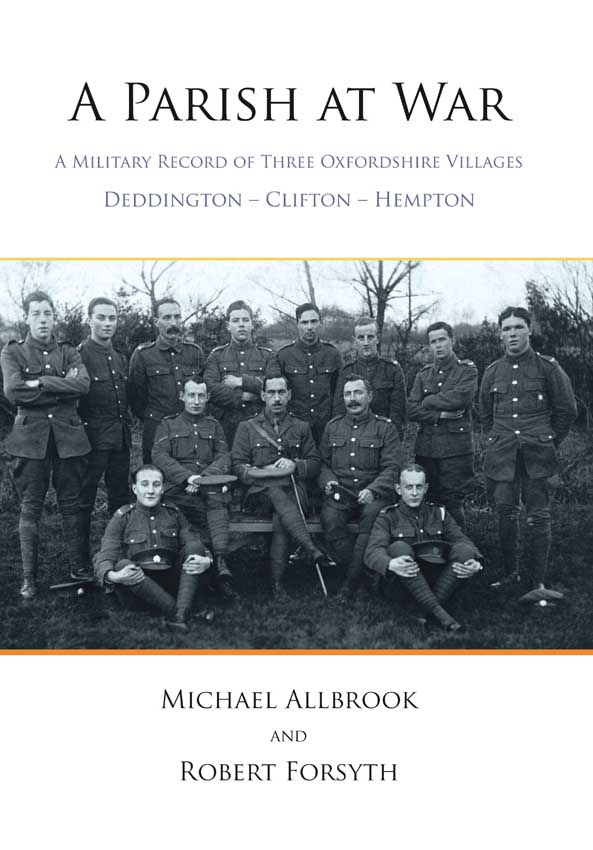 This origins of this book lie with research that Michael Allbrook carried out into the names on the War Memorial in the Churchyard. In the course of doing this he also compiled a Roll of Honour of those who had served. He asked me if I could help with a pamplet to publish the information. I said I would and would also research stories from the parish about WWII residents. Just over three years later this book was the result! It has sold over 1200 copies worldwide, primarily to relatives of those whose stories it tells. Profits from the sale have all gone to erecting a Memorial Plaque in the church which contains all the names we could find - including 25 not on the original War Memorial - of Deddington men who died in all warsfrom the Boer War to Afghanistan in the 20th C.
If you would like a copy of the Book and its later Supplement bound into one cover then please contact Rob Forsyth on 01869 338384 or click HERE to email him or purchase a copy at Deddington Library.

The research has continued and additonal information post publication can only be found HERE

CONTENTS.
These are pdf files some of which contain a lot of pictures and may be up to 3Mb in size and take time to download.