Hosted by
Deddington Farmers' Market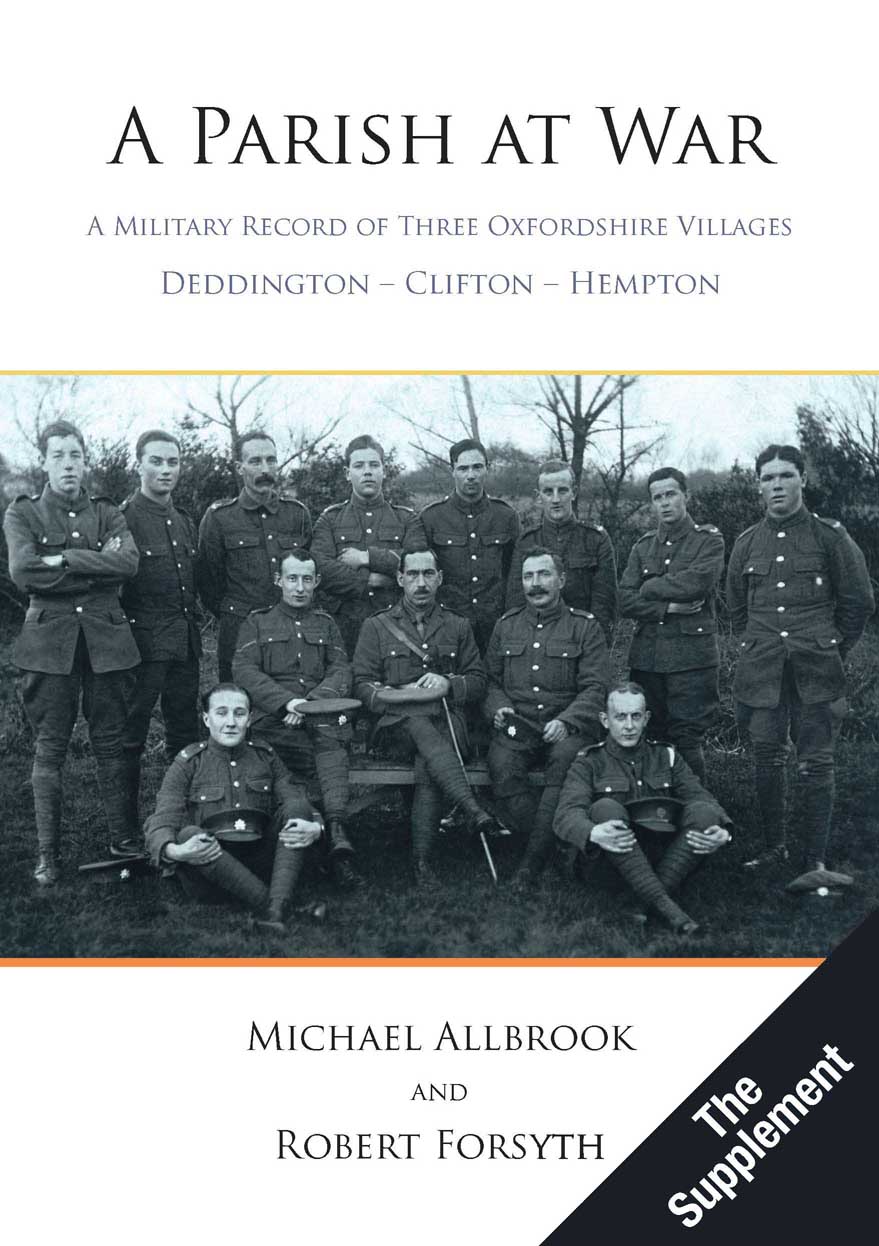 Following the great success of the book - over 600 have been sold - there has been a lot of further interesting feedback with new information. In consequence a Supplement has been produced. If you would like a copy of the Book and Supplement bound into one cover (£10) then please contact Rob Forsyth on 01869 338384 or click HERE to email him or purchase a copy in Deddington Library.

The book is online HERE and information subsequent to The Supplement - which is only to be found online - can be found HERE

CONTENTS
These are pdf files some of which contain a lot of pictures and may be up to 3Mb in size and take time to download.