Hosted by
Deddington Farmers' Market
Rob Forsyth

The information that follows comes from Karen Rose who first contacted me because she wanted help to trace her ancestors one of whom, Robert Gardner, she said might have been transported to Australia. I confirmed that we have him recorded in an article about Deddington men who were transported and we now know he was transported in 1841 and also more about his family because Lynne Scaife, a descendant of Robert's wife, Mary Fletcher, has since been in touch. To complete the circle, Lin Malt (who whose family details can be found HERE) has a Callow ancestor who married Mary's daughter Isabella. Karen, Lynne and Lin are now all sharing information about the Gardners (of various spellings) and Fletchers.

As a consequence of exploring the website, Karen has found that her Great Grandfather, Private Charles Fletcher, who died in 1914 serving with the Ox & Bucks, is recorded in A Parish at War (p.31) and was able to provide photographs and more information about him.

The following is the extract from A Parish at War:

Charles George FLETCHER Private, 2nd Battalion, The Oxfordshire and Buckinghamshire Light Infantry, 5 Brigade, 2nd Division. He was wounded near Ypres and died on 26 October 1914 age 33. He is buried in grave III A 12, Boulogne Eastern Cemetery. He was born in Deddington, the son of John and Elizabeth Fletcher.
In Karen's own words: "Charles was my Great Grandfather. I had all the information about him but didn't know he'd been remembered in the village where he was born. Please find attached a photo of him. I thought you might like to put a face to his name.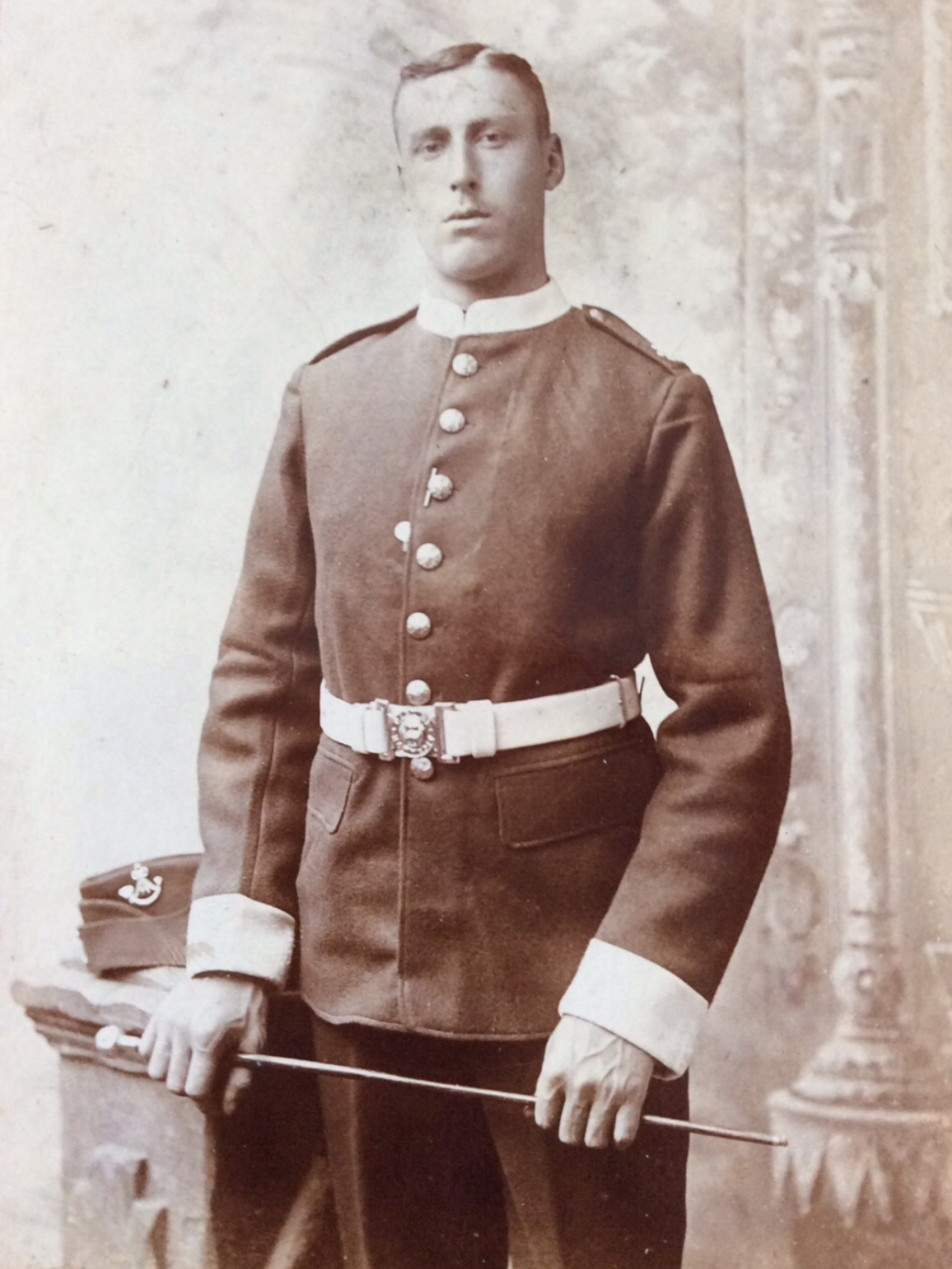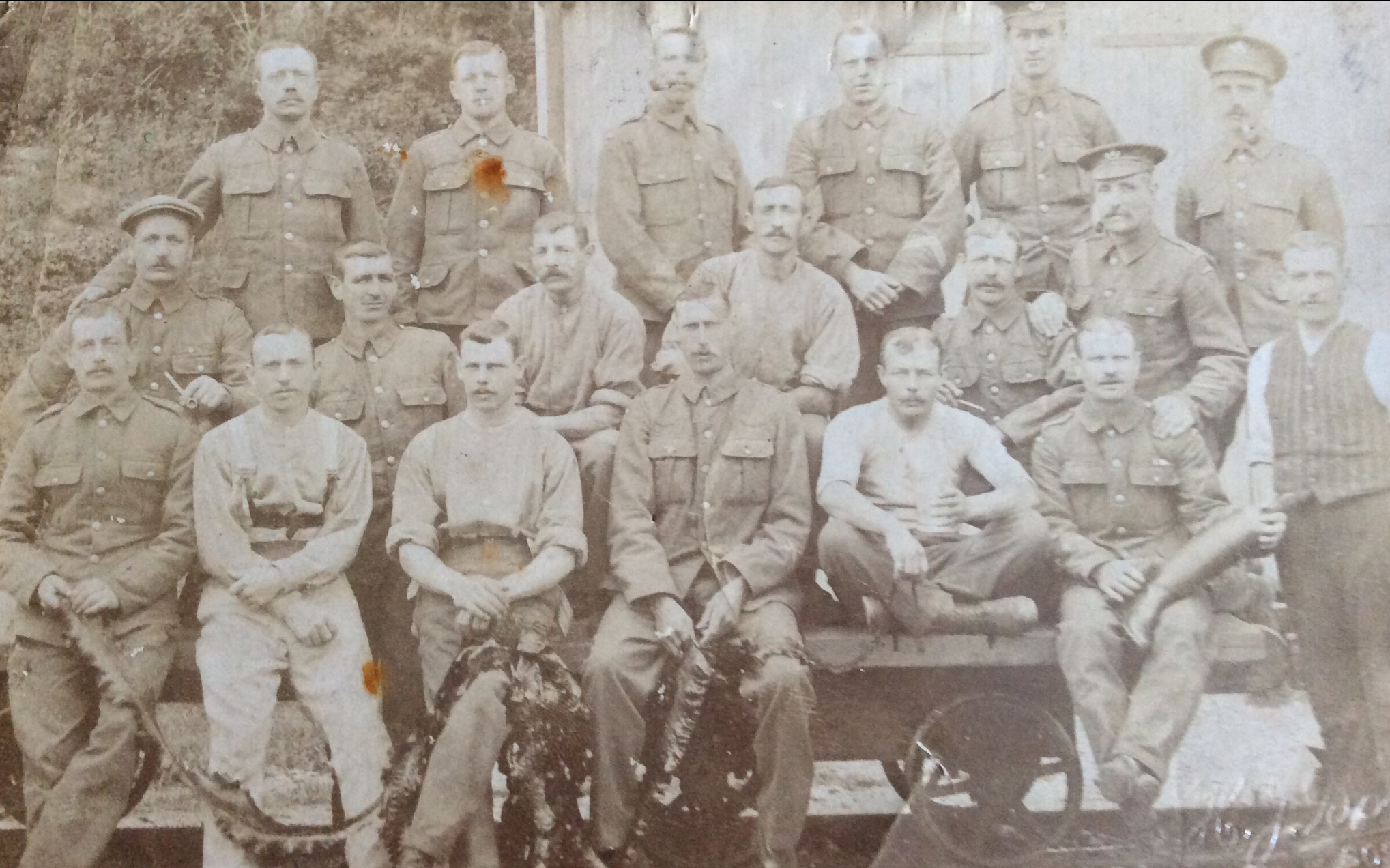 Charles (front centre)


"It's wonderful that you've honoured his name in your book and I will have to visit the church in Deddington to see the War Memorial Plaque. Charles' family received three medals for him, the Victory Medal, British Medal and the 1914 Star Medal.
There is also a War Memorial Plaque at Milcombe church which includes Charles as this is where he lived with his family after moving from Deddington. The Plaque at Milcombe church also includes Charles' brother, Thomas who was born in Milcombe and died fighting on 10th July 1916 in France."

Karen provided a bit more background information about Charles. "He was born in Deddington in 1880 and was one of ten children.His father, John, came from Deddington and his mother, Elizabeth, came from Bodicote. Charles married Edith Green in 1903 in Milcombe. Charles and Edith had three children. On the 1911 census his occupation states 'Farm Labourer'. Edith became a widow aged 33 and had three young children to bring up. She remarried five years later in 1919 and had two more children with her second husband."