DH
Created as a
Millennium Project
Rob Forsyth & Ethan Fowler

Lance Corporal Richard Clifton Fowler (1891-1972)
Richard was born in Bloxham 21 December 1891.
In the 1911 census he a Postal Worker living in a Boarding House in Grimsbury in Banbury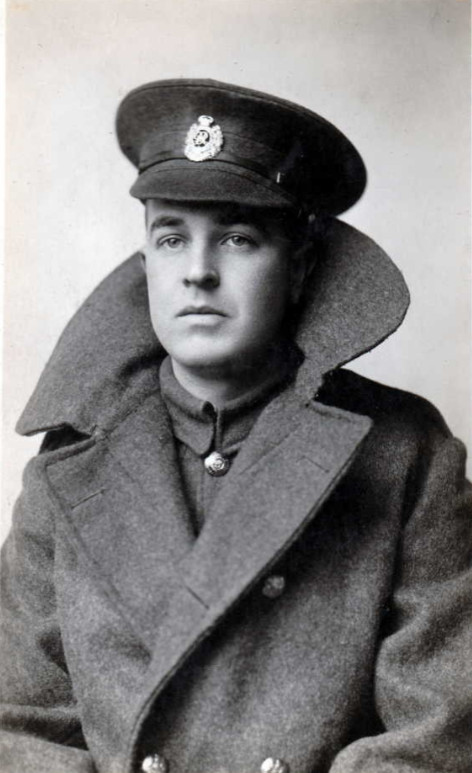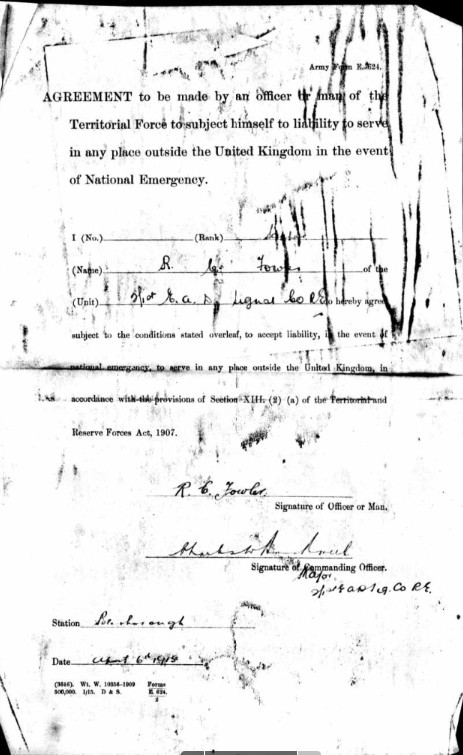 On 6 April 1915 aged 24 he joined 2/1 EA Signal Company as a Sapper Regimental No.528352 and agreed that he would serve overseas.

click on all images to enlarge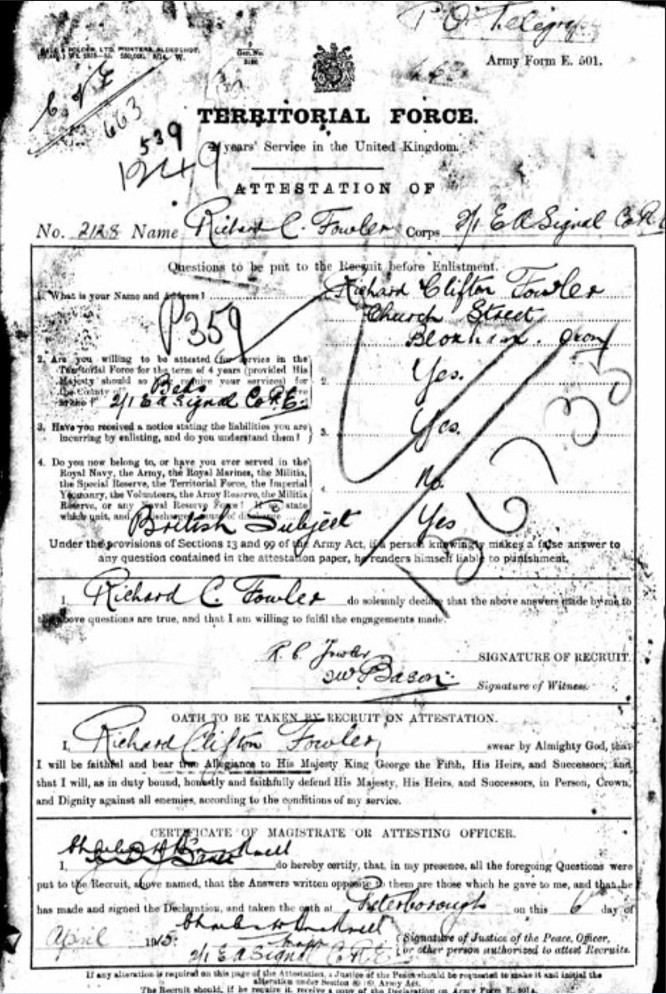 His Service Papers (p.5 Medical History) note that he had been a Sorting Clerk and Telegraphist in the Post Office - hence why he joined a Signal Company.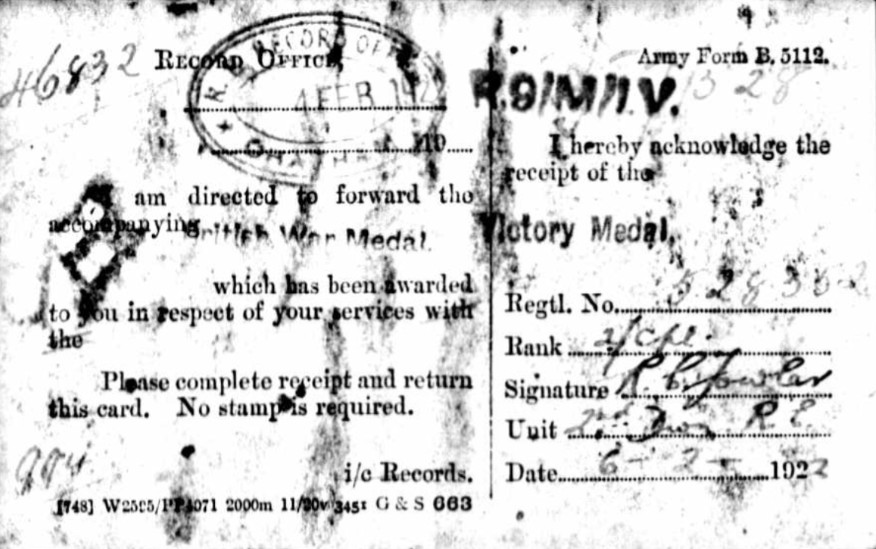 His Victory Medal award shows that he became a Lance Corporal in the 2nd Division of the Royal Engineers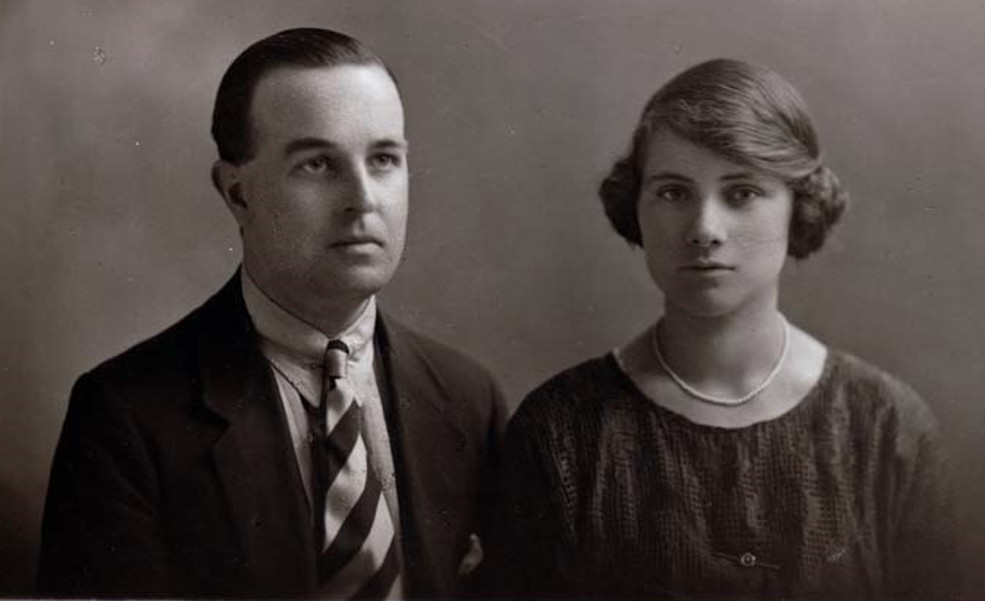 7 February 1921 he married Daisy May Beesley (1896-1976) of Deddington.
More about Daisy May's family can be found HERE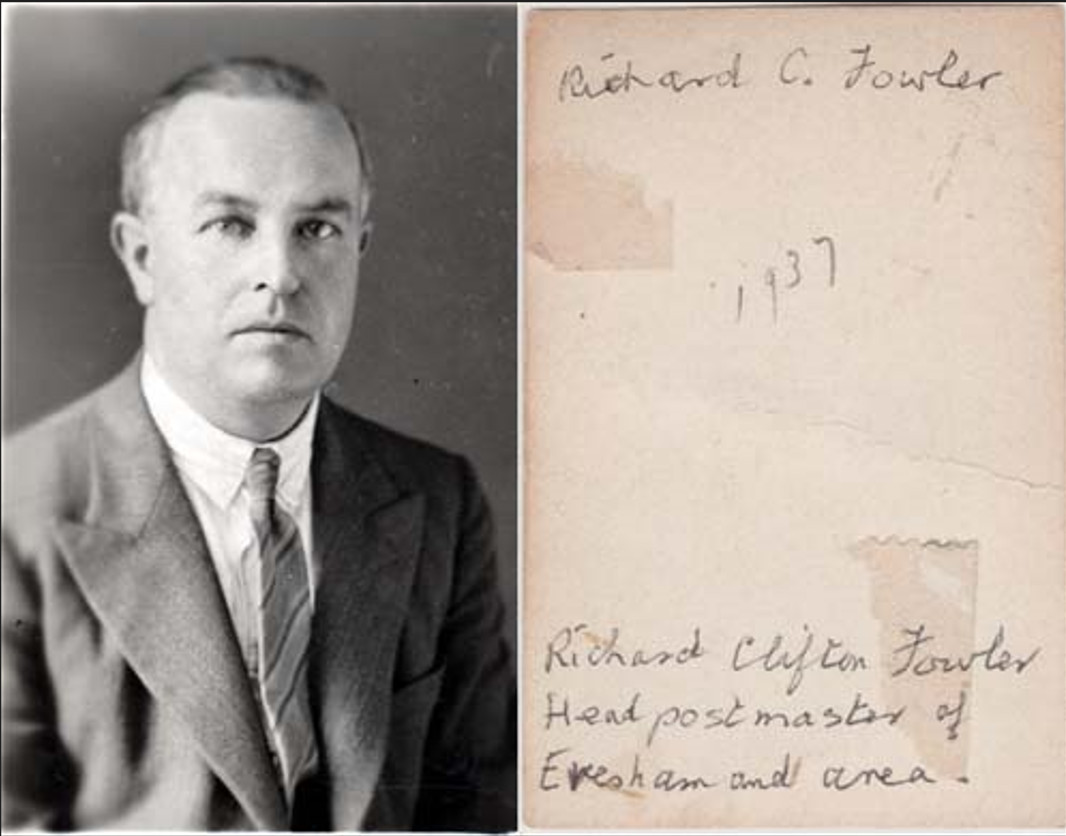 After the war he remained in the Postal Service living in the Firs at the bottom of New Street. By 1937 he was Head of Postal Services for Evesham and area.
Richard died in Deddington in 1972 aged 80. Daisy May died in 1976 aged 79. They are bried in the same grave in the churchyard.

Sergeant William Henry Fowler USAAF (1886-1967)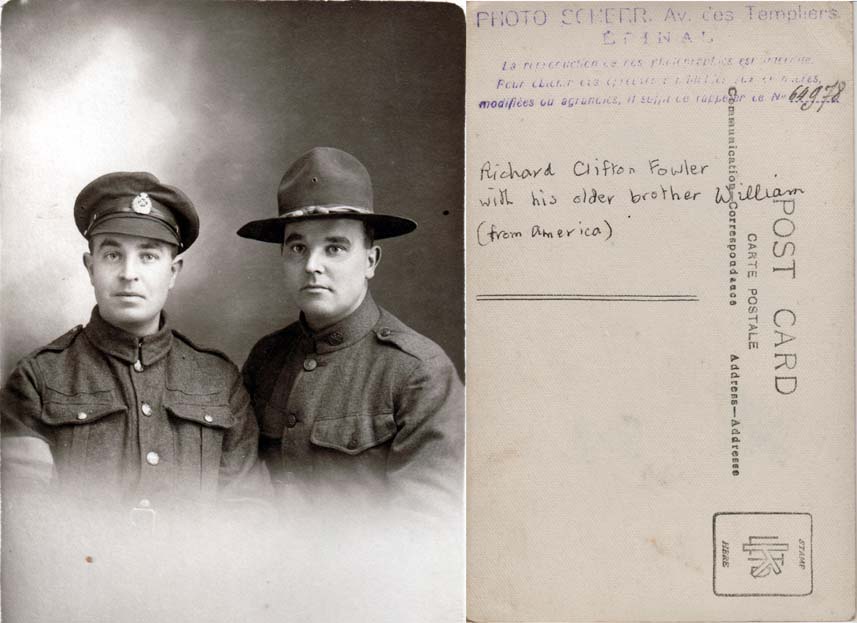 William was Richard's elder brother. He emigrated to Fairfield Nebraska in May 1907, along with his brother Thomas John, joining their uncle, Robert H Fowler, and his family. He enlisted in the United States Army Air Service (USAAF) in May 1917 in the 181st Company Motor Mechanics Regiment. He later joined the Air Service Mechanics Regiment and reached the rank of Sergeant. He was in Europe between February 1918 and June 1919 during which time the photograph on the left was taken.

He returned to Nebraska after the war where he married Anne Fry in 1919.

Gallery
These images and more can be seen in the album Richard & William Fowler