DH
Created as a
Millennium Project
David French

The parish magazines contain much detailed information about church-related events or activities, while there is a significant overlap with Volume 2 of the Coggins Scrapbooks, which contains some 700 local press cuttings for the years 1880-1887, many relating to church matters.
The monthly Parish Record of births, deaths and marriages, contains many names, as do the various subscription lists for particular causes, such as the churchyard fund, foreign missions, soup kitchen.
A striking feature of the magazines is the large amount of space devoted to financial statements, which were published in full in respect of all sorts of things, such as the Sunday Schools, Choir Treat, Reading Room, Foreign Missions and the Sick and Needy Fund.
Summary of Contents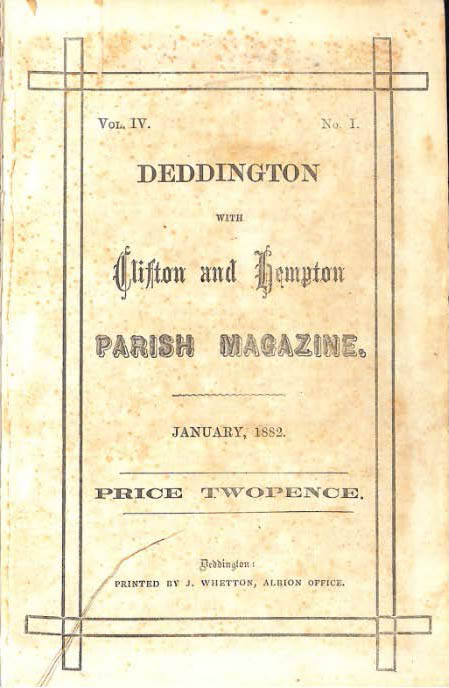 Click on image to obtain the summary

The Magazines

These are large pdfs in excess of 10Mb and some may require zoom to read more clearly

Parish Magazine 1885-87 (work in progress)

Parish Magazine 1888-89 (work in progress)