Hosted by
Deddington Farmers' Market
Rob Forsyth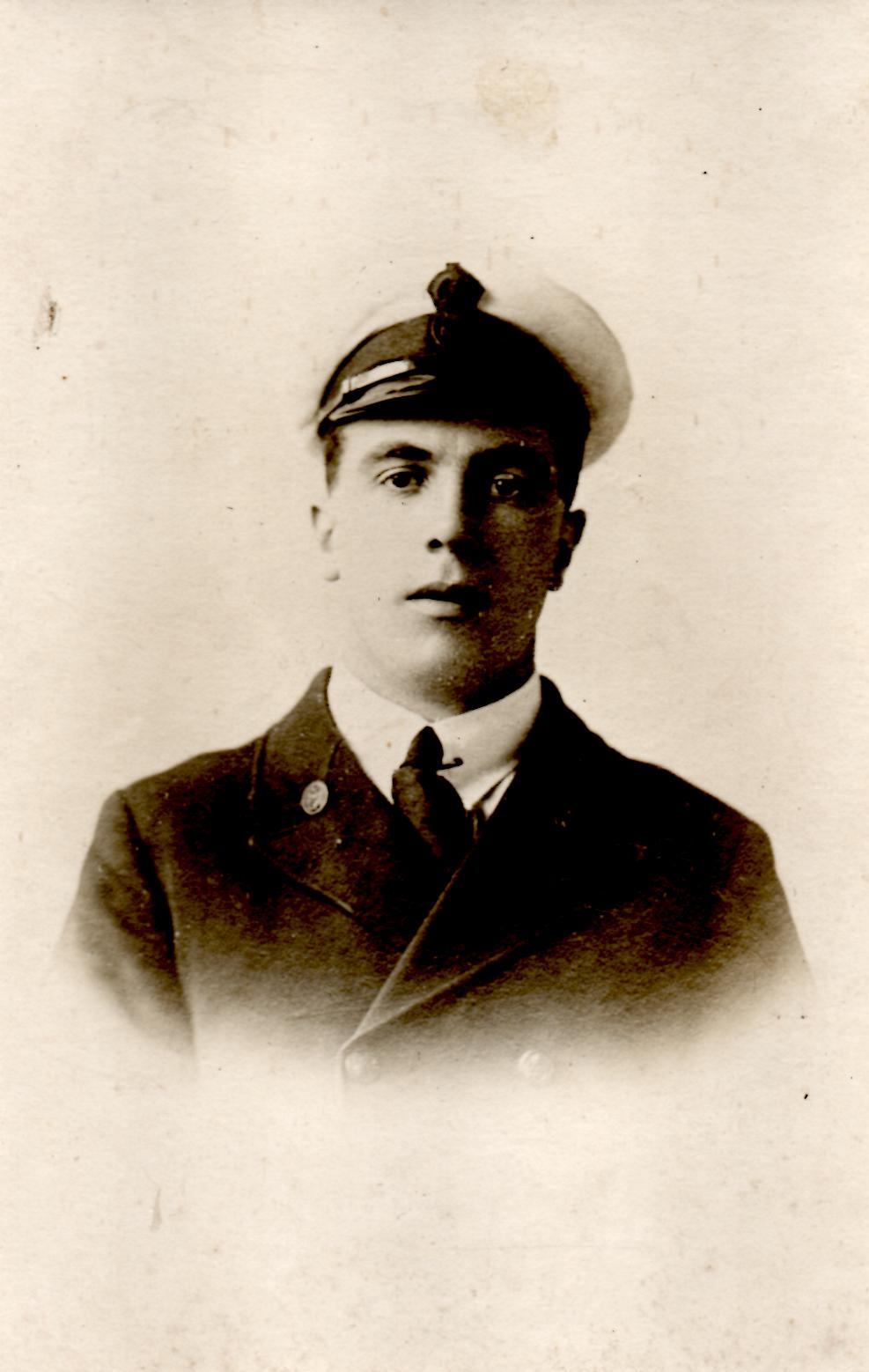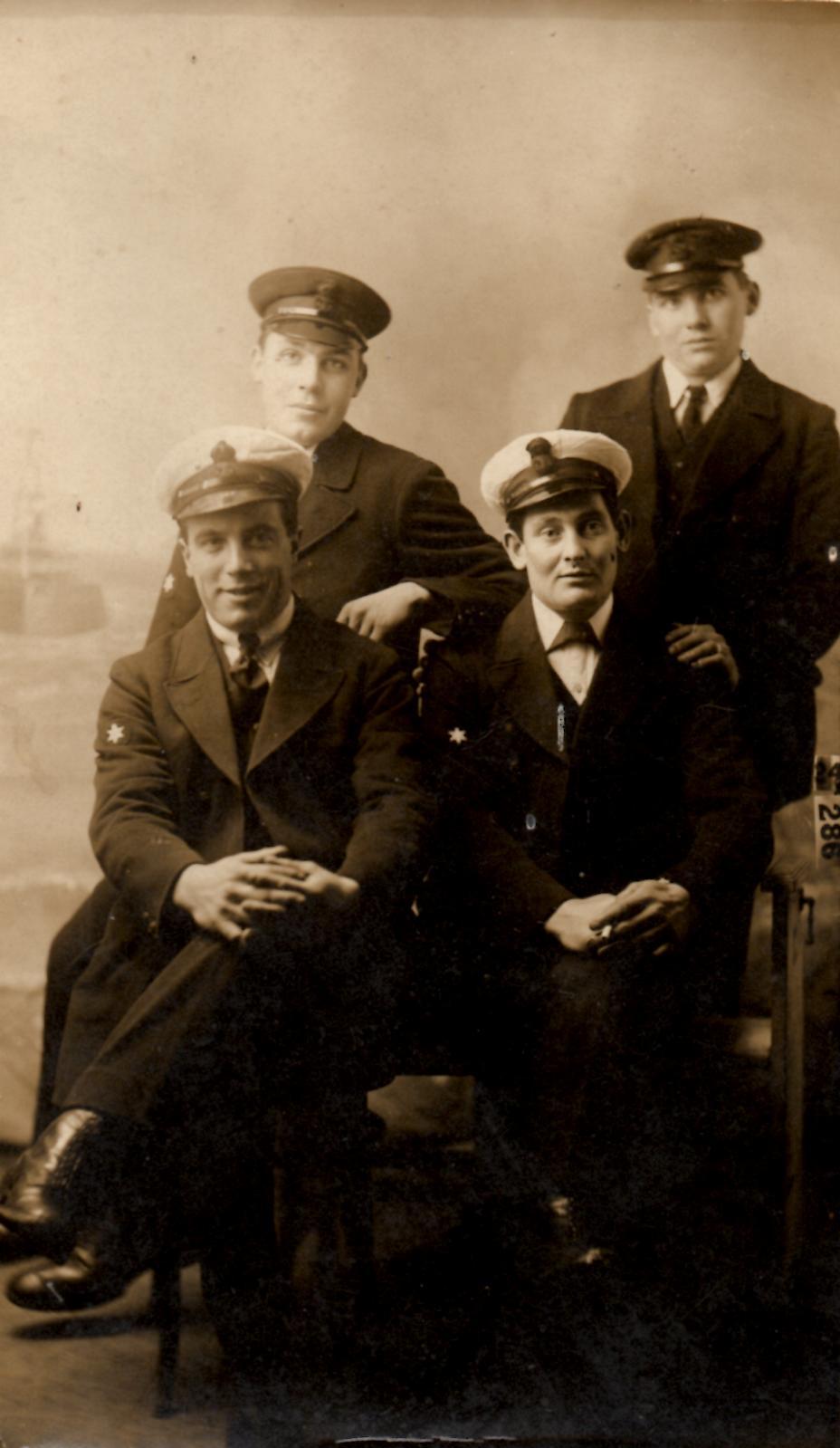 Cook's Mate William (Bill) Course. He is seated left in the group.
In the words of his grandson, Mark Viner:
"Bill and a friend went to Reading to volunteer for the Army. It was just after the Battle of the Somme and he said there was a big pile of boots which had obviously come from those who had recently been killed. Some people were trying to get a matching pair, i.e. left and right of the same size. Gramp and his friend didn't think much of this and at that time a Naval Officer walked passed and they told him that they would like to volunteer for the Navy instead.
He did his training at HMS Pembroke, a naval shore establishment in Chatham, and on completion joined the Cruiser HMS Ceres on 02/06/1917 as a Cook's Mate.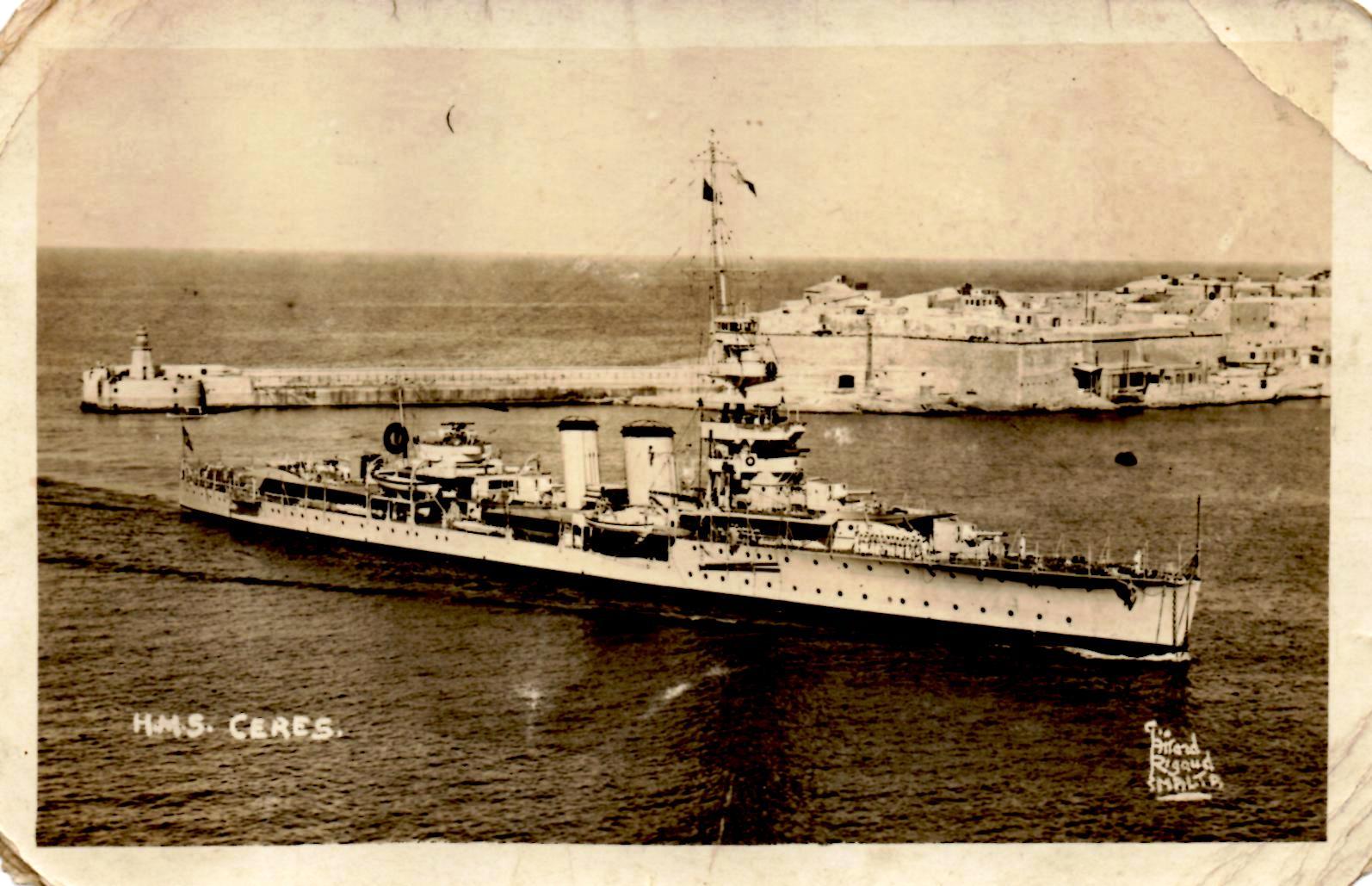 This was a new ship having only been launched in March. HMS Ceres saw service in the Baltic and in the 6th Light Cruiser Squadron in the Mediterranean – the photo I emailed you before shows it entering the Grand Harbour, Valetta. I know that my Granddad also went ashore in Denmark as he changed a £1 note and, in his unspent Danish currency, he kept a 1 Krone note which I still have!"
Further information

Page 1 of his Service Certificate (pdf)

Page 2 of his Service Certificate (pdf)

The Course Family- article (pdf)
The Course Family - Gallery images