Hosted by
Deddington Farmers' Market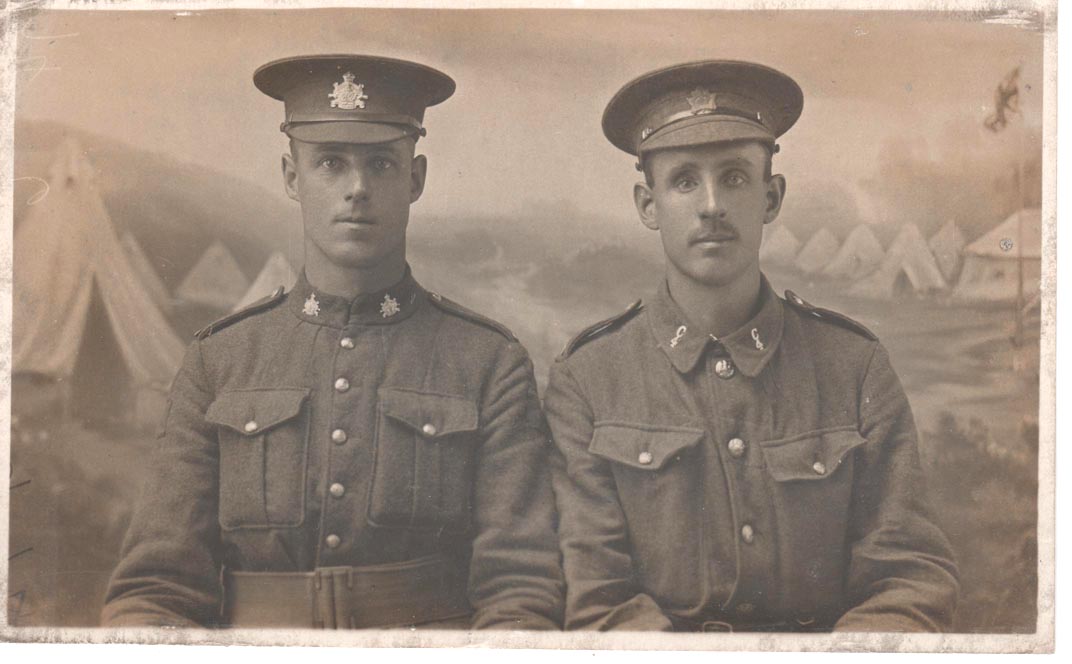 James (l) and Tom (r) Abernethy
Reverse reads ' Witley Camp May 1917'.
They were two of the three brothers of Jean Welford's grandfather Philip. They emigrated to Canada (Alberta) circa 1911 and came back to the UK to fight in WWI with Canadian Forces. Witley Military Camp, often simplified to Camp Witley, was a temporary army camp established by the Canadian Army on Witley Common, Surrey and was in use during both the First and Second World Wars.
Tom lost an eye and remained in the UK post war.
Photograph courtesy of Mrs Jean Welford. Reverse reads ' Witley Camp May 1917'