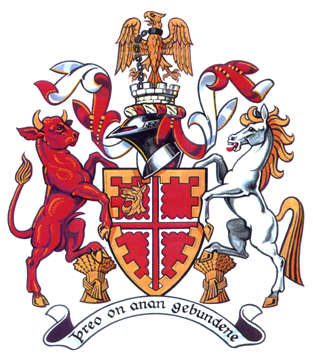 Hosted by
Deddington Parish Archive
The Parish Archive consists of books, photographs, documents and other paper-based items donated by local parishioners. It does not contain any artifacts. It is run by a group of interested volunteers. Contact details can be found in the DIRECTORY
The Register

The contents of the Archive are listed in a REGISTER. If a digital image exists there is a live link to it marked either Gallery or History - denoting which section of the website it is located in. History links may take you to a website page - possibly with further links - or direct you to the Archives Google Drive cloud.
Donating items.
If you wish to donate any item(s) then please download and and complete a Donation Form and take it with the item(s) to the Library from where it will be pass to the PAG to receipt and process. You will receive a receipted copy of the form back when the item(s) have been processed.
Whilst we do not have the physical space to store Museum type objects, we can record them if provided with colour photographs which should have some form of scale (ruler is ideal) in the photograph.
Other major archives

There are several other major archives containing large amounts of information about our parish

Deddington News (DN)


Previous editions of the Deddington News are a valuable archive in themselves, tracking the social history of the parish since it was first published in September 1976. The Library contains printed and bound copies of all past editions up to the present day. They are also available online.

Among them there have been many articles about the history of Deddington Parish. Some have been incorporated into this website and, if you know the subject matter, can be found using the site's search facility or click on this link - History articles in DN - to find an index (xls) ordered by name of author up until 2007. It can be further sorted/searched in your browser.

Reverend Cotton Risley's Diaries from 1835 to 1869


These diaries are another valuable part of the parish history but are archived in the Bodleian Library. Other than becoming a 'Reader' they can be accessed in two ways:

The DN has contained an article titled Deddington 150 years ago every month from 1988 until 2018 with extracts researched by Buffy Heywood at the Bodleian.

George Coggins Scrapbooks

These three scrapbooks are held in the Bodlean Library in Oxford. They are full of cuttings from newspapers, hand bills and other paper based records of Deddington between 1836 and 1914. They have been researched and fully indexed by David French, with some transcriptions, to provide another very valuable source of information about Deddington Parish in the late 19th Century up to WWI.

Oxfordshire History Centre (OFH)

Formerly known as the Oxford Records Office (ORO), it is located at St Lukes Church, Cowley. It contains a wealth of valuable archival information about our parish. Links to many of its items exist throughout the History website