Hosted by
Deddington Farmers' Market
At the beginning of the twenty-first century, Deddington no longer has a 'town centre' as such. The closest shop, post office and hotel are approximately 20 km. away at Evandale. The closest supermarket, bank, department store and so on are at Launceston. There is no public transport.
In the old days the 'centre' would have been the inn, shop and post office, hall, and the chapel. Of these, the inn no longer exists; it was destroyed by fire in October 1980. The shop and post office ceased to operate as such in the 1960s and they were used by a local craftsman as a workshop and display area; since his death in the mid 1990s the building has been unused.



| | |
| --- | --- |
| | Deddington Inn before it was burnt down |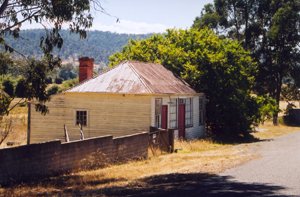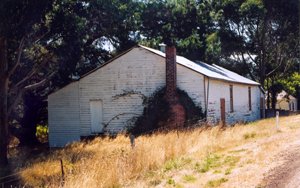 The Hall, which is privately owned, has not been available for public use since the mid 1980s and is now used as a storage area.
The community is proud of its famous chapel, The Nile Chapel, Deddington. The chapel is actively used and restoration and maintenance work is undertaken by the Trustees as money becomes available.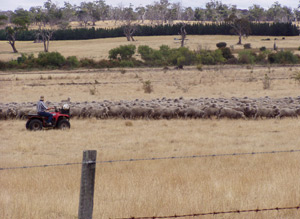 Today, the Deddington area is essentially a pastoral and farming district.
Sheep numbers of late have declined due to the downturn in the world wool market; however, some of Tasmania's best Superfine Merino wool is still produced and exported to Japan and Italy.
Cattle are also bred for the local Australian market. A recent shift in the wool market also forced local primary producers to diversify into more profitable crop farming. The main crops are wheat, potatoes and peas for the Tasmanian canning companies, stock feed crops and large areas of opium poppies for medical purposes.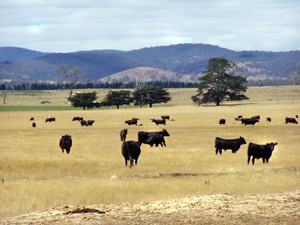 Intending visitors or similar interested parties may obtain further information on the area from:

Deddington resident Terence Talbot by email avensglim@skymesh.com.au or telephone +61 363 986 287 or at P.O. Box 48 Evandale, Tasmania 7212 Australia.