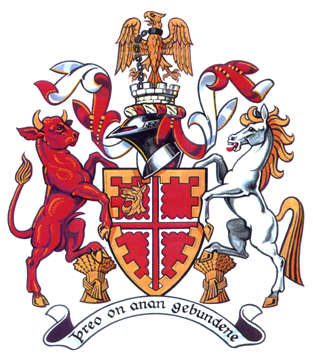 Sponsored by
Deddington Parish Council
It was the intention for the History website to become 'Read only' in July 2020 when I retired and coinciding with the end of its hosting contract. However, the realisation that the Covid-19 pandemic would have as much impact on the community as, say, our records of the two world wars show, caused us to realise that we should record it as it happened. Thanks to Granary Publications who offered a very substantial reduction on hosting costs and the Parish Council who agreed to grant this cost the website will now remain open and be updated regularly for at least a further year.
If you have any new Covid-related information and pictures please send them to Mary Robinson, and any personal stories to myself Rob Forsyth (Editor: History)

The Covid-19 virus in Deddington, 2020
Early in February the news was full of a nasty 'flu-type virus tearing through the Chinese city of Wuhan. Even into March there were two parallel universes, a horror story out there and one here where life continued as normal. But then Covid-19, a vicious potentially fatal virus that attacks respiratory systems, arrived and within a month life changed fundamentally for everyone.
The government's mantra was STAY HOME, PROTECT THE NHS, SAVE LIVES. The virus was transmitted by human contact and air droplets, so the instruction was to wash hands regularly, and the phrase 'social distancing' entered our vocabulary. The whole country went into lockdown, no one leaving home except to buy food or medication or to do an hour's exercise. Here in Deddington an emergency Covid-19 team swung rapidly into action, led by Bea Maloney with David Rogers, Parish Council Chairman, and the vicar, Revd Annie Goldthorp. The hundred or so volunteers were from the younger generation – we were in good hands, and the parish was immensely grateful.
In the middle of May came the first steps in releasing the lockdown and the mantra changed to STAY ALERT, STOP THE VIRUS, SAVE LIVES – which many found confusing. The situation was muddied by conflicting government advice and its interpretation, and ambitious claims of successful track and trace systems that the government had to backtrack on. Billions had been spent by the government to provide financial support for businesses in lockdown, so the country had to be encouraged back to work, but only if it were safe to do so.
In early July the new mantra became HANDS, FACE, SPACE. Non-essential shops, pubs and restaurants opened – always with social distancing in place. 'Support bubbles' were set up, where those inside counted as one household and did not have to socially distance from one another. Many people relaxed and acted as if it was all over.
But in September, with the schools and universities back, the second wave hit. More testing meant more recorded cases. A Track & Trace system attempted to stop the virus going above the dreaded figure of R1 (an indicator that the virus was spreading widely again), but it was hopelessly inadequate.
Local lockdowns were followed by a month's national lockdown from 5 November, and the number of deaths in the UK rose grimly to over 50,000. The country held its collective breath as Christmas approached.

Mary Robinson (Editor: Community)

How Deddington managed in the time of Covid-19: